The Team is back ! The Estates Team will be out and about from 17th August 2020
Posted on 13th Aug 2020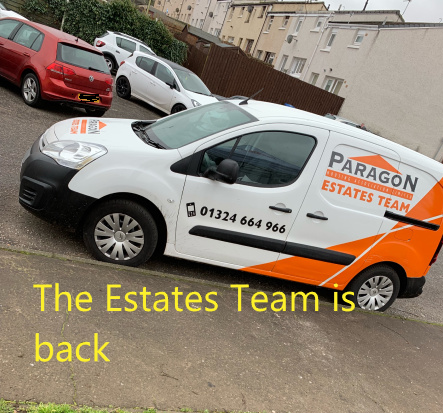 The Estates Team is back on site and raring to go
Estate Inspections will be restarting from Monday 17th August 2020 as Claire and Marie are all kitted out and ready to go. Look out for the van.
We anticipate that all areas will have been inspected by our Estates Team by 30 September 2020.
If you need to get in touch with the Team please contact us on our temporary phone number while the office is closed due to the Covid 19 Pandemic - 01324 878050. This is covered Monday - Friday 9am-5pm.